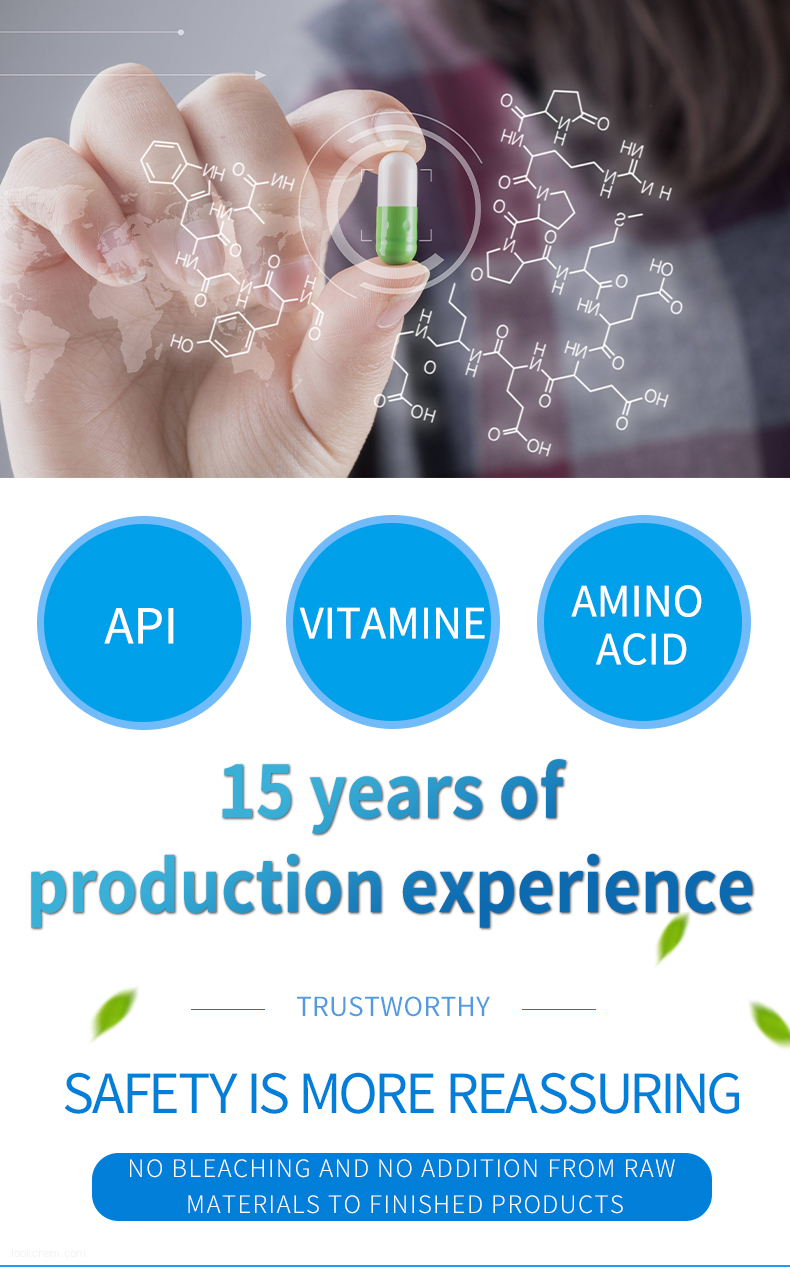 Product name: L-5-Methyltetrahydrofolate calcium
Synonym(s) :
L-5-Methyltetrahydrofolic acid, calcium salt
L-Methyltetrahydrofolate, calcium salt
L-Methylfolate, calcium
L-5-MTHF-Ca
Other name:CALCIUML-5-METHYLTETRAHYDROFOLATE; L-5-MTHF-Ca ; (6S)-N-[4-(2-Amino-1,4,5,6,7,8,-hexahydro-5-methyl-4-oxo-6-pteridinylmethylamino)benzoyl]-L-glutaminsure,Calciumsalz (1:1); L-5Methyltetrahydrofolic acid,
calcium salt; L-Methyltetrahydrofolate,calcium salt; L-Methylfolate, calcium; L-5-MTHF-Ca; Calcium levomefolate
CAS:151533-22-1
Appearance:Off-White to Pale Yellow Solid
Assay:98.0Min.
Mol.Formula:C20H23CaN7O6
Melting Point: >300°C
Mol.Weight:497.5179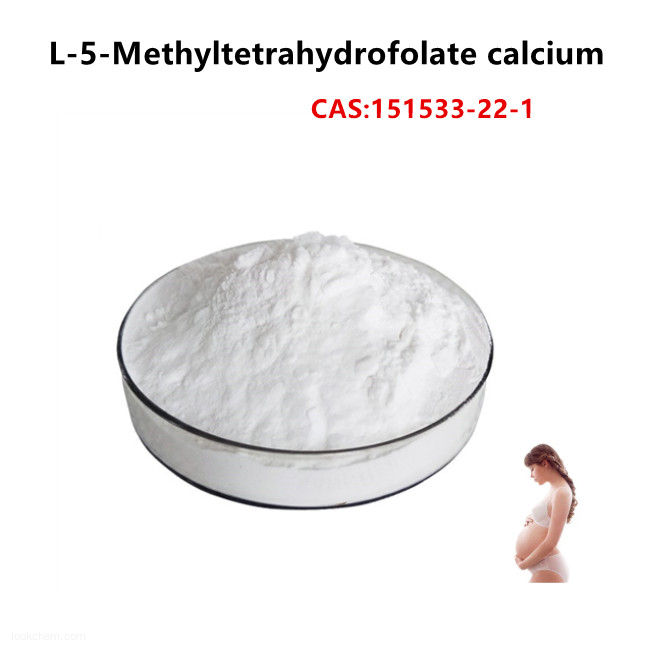 ---
Function
1. mainly for folic acid antagonists (such as methotrexate, pyrimethamine, benzyl cefalexin and trimethoprim) antidote, it's usually used for prevention of methotrexate dose or overdose treatment caused severe toxic effects.

2. folic acid treatment of the following diseases, such as inflammatory diarrhea and protein-energy malnutrition (poor nutrition), pregnancy or infancy megaloblastic anemia caused by poor.

3. as adjuvant therapy for colon cancer, rectal cancer.

4. combined with 5-FU and treatment of digestive tract tumors or other 5-FU-sensitive tumors. High-dose CF used in conjunction with 5-FU (LF), the basic programme is currently the treatment of colon and rectal cancer.

5. for children with leukemia, lymphoma, and osteosarcoma, such as high dose MTX treatment when rescued.
---
Product Application
The calcium salt of L-5-methyltetrahydrofolic acid which belongs to the group of folate vitamins (Vitamin B9, Folacin).
It is a coenzymated form of folic acid and a more bioavailable alternative in dietary supplements.
---