Top Grade Cosmetic Raw Material Bulk Kojic Dipalmitate Powder
Product Name:Top Grade Cosmetic Raw Material Bulk Kojic Dipalmitate Powder
Appearance: White powder
Specification:≥ 99%
CAS No: 79725-98-7
Molrcular Formular:C38H66O6
Molecular Weight: 618.927
MOQ: 1KG
Sample: Avaiable
Kojic dipalmitate owns stable chemical property. It will not turn yellow for oxidation, metallic ion, illumination and heating. As fat soluble skin whitening agent,it is easier to be absorbed by skin.
Kojic Acid Dipalmitate offers more efficacious skin lightening effects.Compared with kojicacid, kojic acid dipalmitate markedly enhances the inhibitory effects on tyrosinase activity,which prohibits the formation of melanin.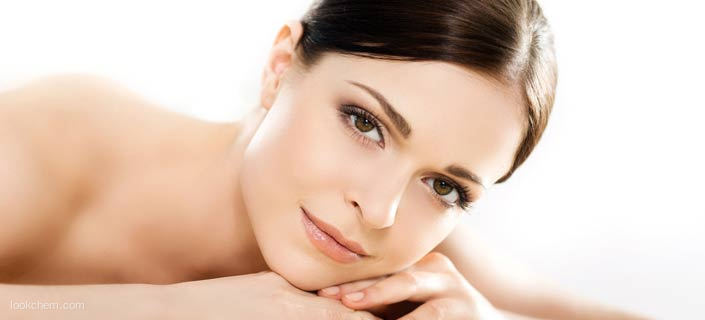 Function
1. Kojic acid can inhibit tyrosinase synthesis, so it can largely inhibit the skin melanin formation;
2. Kojic acid is able to eliminate the free radicals in the human body, strengthen the activity of the leucocyte;
3. Kojic acid have ideal effect in easing pain, relieving inflammation and curing many diseases.
Application:
1. Kojic Acid dipalmitate is widely used in whiten cosmetic applied as a skin lightening agent due to its potential to inhibit the enzyme tyrosinase. Tyrosinase is necessary for the synthesis of
melanin, which offers skin its coloring.
2. Kojic Acid dipalmitate also has antibacterial, antifungal and antioxidant attributes. It can protect against fruits from turning brown and is also applied to preserve the pink and red shade of seafood.
3. Kojic Acid dipalmitate can also be used in antibiotic synthetic intermediate products, agriculture plant tutelage and chemical reagent, ect.
Our Services