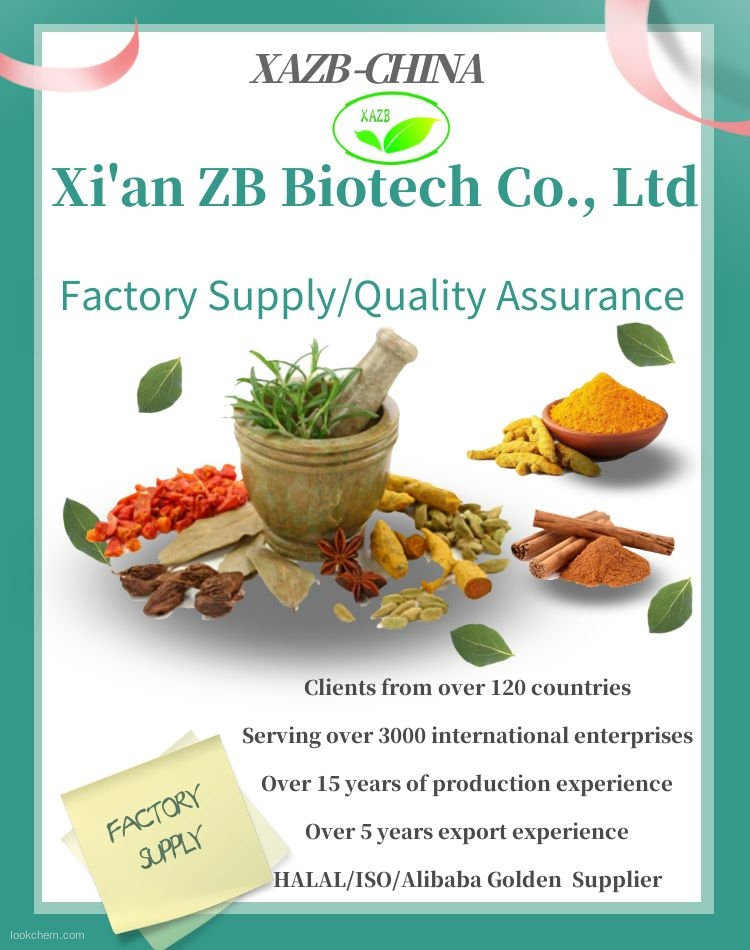 What's Bitter Orange Extract?
Neohesperidin are a natural new nutrition sweetener widely existing in plants of dry orange peel, can be derived from extraction.Since the sweetness are 13001500 times than sugar, Neohesperidin are widely used in fruit juice, wine, beverage, bakery and pharmaceutical formulations sweeteners (Jiao deodorant), and particularly suitable for diabetic patients as food. In addition, it also can cure capillary fragility and proteinpermeability excessive. It is referred to as the maintenance of capillary permeability of vitamin or vitamin P, can be used as hypertension and myocardial infarction drugs. As pharmaceutical raw materials in pharmaceutical industry, it is the main components of Chinese patent medicines Naomaitong.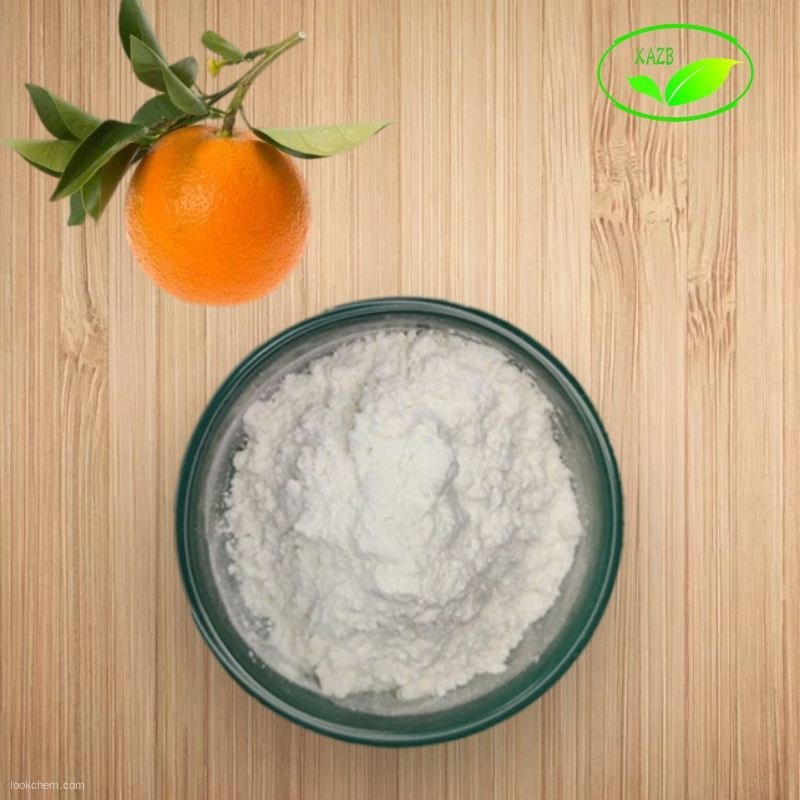 Certificate of Analysis
Product Name

Neohesperidin

Latin name

Citrus aurantium var. amara

Part of used

Fruit

Form

Powder

Appearance

white powder

Specification

98%

MOQ

100g

Active Ingredient

Neohesperidin

Loss on drying

<3.0%

Testing Method

TLC

Item

Specification

Result

Appearance

white powder

Complies

Related substance (HPLC)

Total impurity ≤0.5%

Max single impurity ≤0.1%

0.2%

0.06%

Odor

Characteristic

Complies

Assay

98%

98.8%

Sieve analysis

100% pass 80 mesh

Complies

Heavy Metal

<10ppm

Complies

As

<0.1ppm

0.05ppm

Pb

<0.1ppm

0.05ppm

Cd

<0.1ppm

0.05ppm

Residual Solvents

<100ppm

Complies

Residual Pesticide

Negative

Complies

Total Plate Count

<1000cfu/g

Complies

Yeast & Mold

<100cfu/g

Complies

E.Coli

Negative

Complies

Salmonella

Negative

Complies
Function
1. Increased Metabolism;
2. Increase Fat Break Down;
3. Increased Thermogenesis;
4. Decreased Appetite;
5. Energy Increase;
6. Increase Fat Burning and Weight Loss;
7. A flavor enhancer and natural
Application
1. Neohesperidin can be used in Pharmaceutical;
2. Neohesperidin can be used as health products;
3. Neohesperidin can be used as natural pigment in Food additive and Beverage.