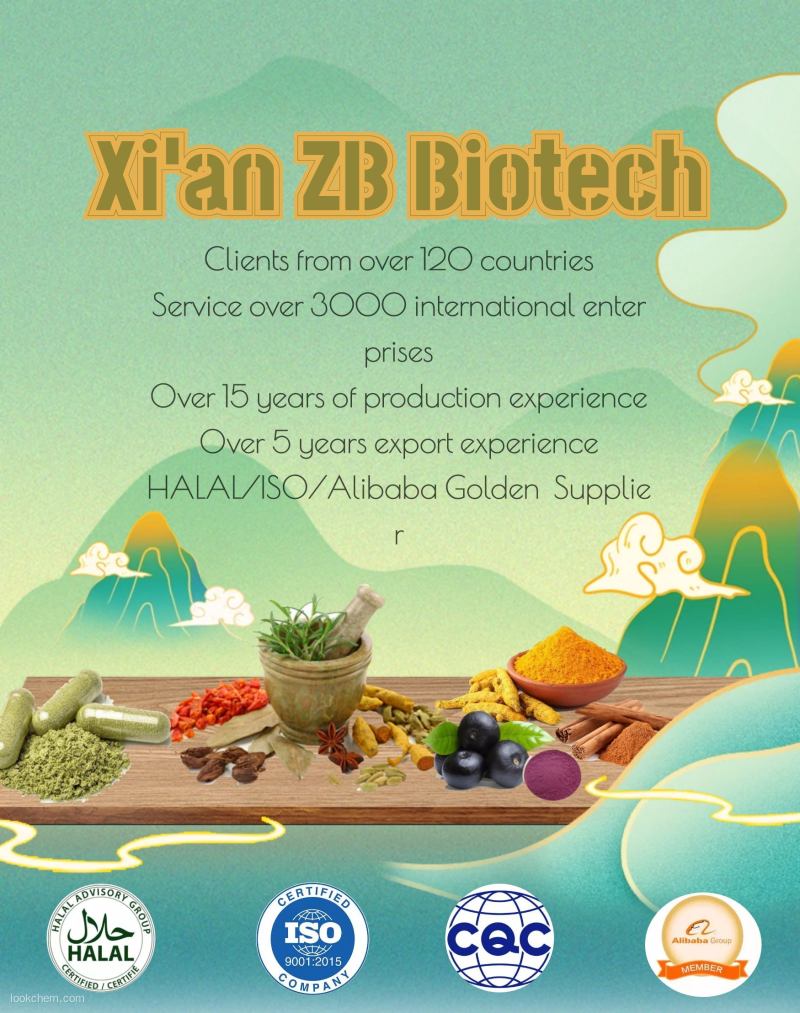 1.Product name: S-adenosyl-l-methionine
2.Appearance: white powder
3.Quality: 99% min
4.Test Method: HPLC
5.Molecular Formula: C34H54N12O16S4
6.Molecular Weight:1015.12
7.Introduction:
S-Adenosyl methionine(SAMe) is a common cosubstrate involved in methyl group transfers. SAMe is a molecule produced constantly by all living cells,can preventing liver cancer, promoting cartilaginous tissue forming and concrescence, may help fight depression, alzheimer's disease, liver disease, and the pain of osteoarthritis,SAMe is now universerally acknowleged as an important pharmaceuticals to treat liver diseases.

Function
(1) S-Adenosyl methionine is a good nutrition for the liver,can prevent alcohol, drugs and the liver-cell injury;
(2) S-Adenosyl methionine has remarkable preventive effects on chronic active hepatitis, and other factors caused liver injury,heart disease, cancer and so on.
(3) S-Adenosyl methionine has been found to be as effective as pharmaceutical treatments for arthritis and major depression as well.
(4)In the United States, SAM is sold as a nutritional supplement under the marketing name SAM-e (also spelled SAME or SAMe). Some research has indicated that taking SAM on a regular basis help fight depression, liver disease, and the pain of osteoarthritis. Multiple clinical trials indicate benefits for depression, some liver conditions and osteoarthritis. All other indications are not yet provent.

Hot-selling API products
SAME
UMP
Fullerenols
Diphenhydramine
Pregabalin
Minoxidil
RU58841
Finasteride
Packing and shipping